The famous Iraanse Boot (Iran Boat) has returned to Amsterdam Canal Pride last Sat, regardless of the sorrow of the last year.
"We had to finish what we have started last year." said Raham Rafiee the organizer of the Iran Boat.
More than fifty Iranian homosexual, bisexual, transgender, intersex and queer people together with Human Rights activists, politicians and artists has worn white clothes and joined on the blue boat of Iran to show their true selves.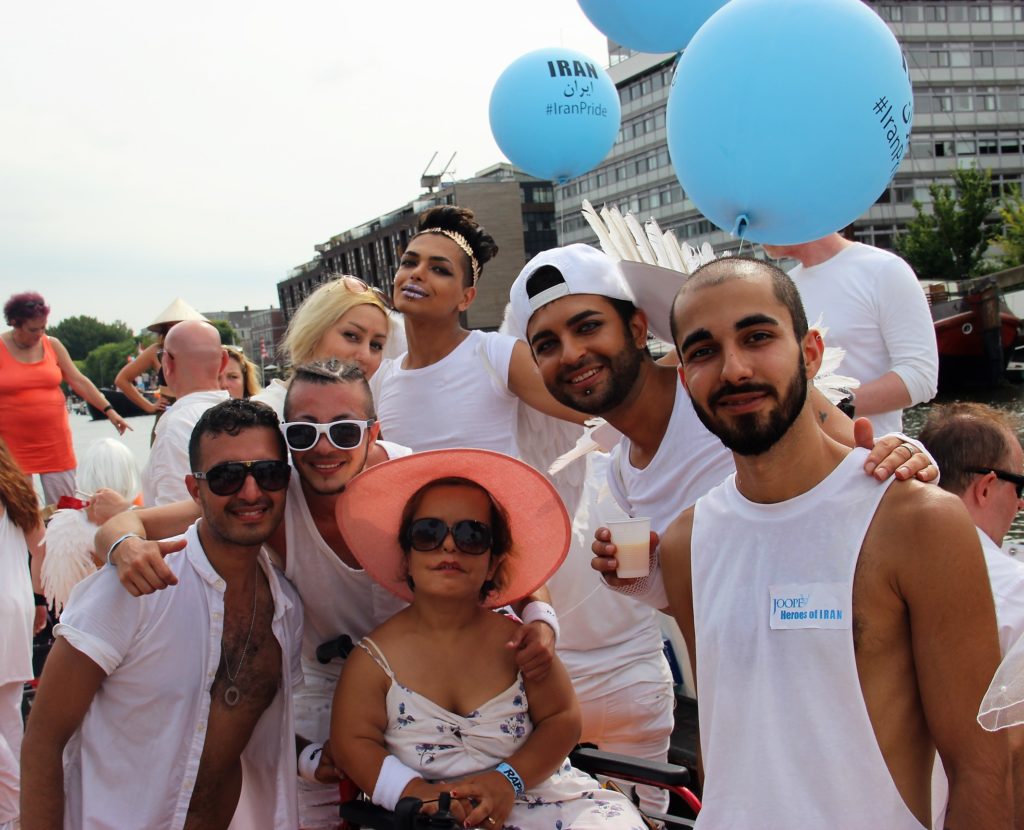 There is no wonder why the IranPride boat is the biggest group of Iranians that participated in Pride Parade so far while being queer is punishable by law in Iran and the social acceptance is very low among Iranians and Persian-speaking communities.  But the heroes of Iran made it come true.
Zojuist bekend geworden: De Iraanse boot heeft de publieksprijs gewonnen bij de Canal Parade! #pride #prideamsterdam pic.twitter.com/OMz8fYt4Bl

— Pride Amsterdam (@amsterdampride) August 5, 2018
The best boat of 2018
The Netherlands embraced the Iranian LGBTIQ with huge applause during the parade, smiles, hugs, warm wishes, and kindness. But, being chosen as the best boat in Amsterdam Pride 2018 gives us hope in our fight for LGBTIQ Rights in Iran. It is an honor that the land of freedom awarded the Publieksprijs 2018 to IranPride.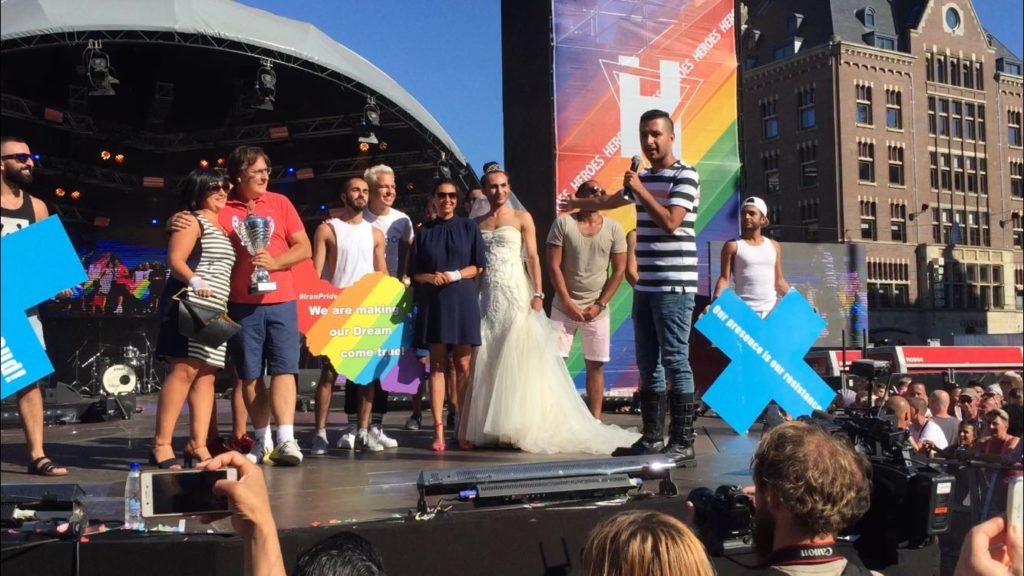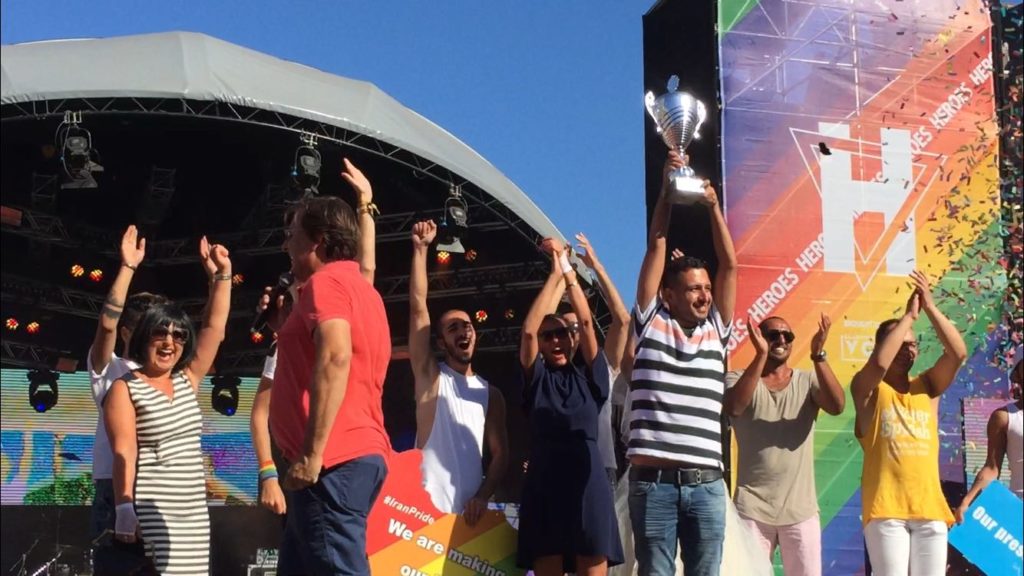 We love you and we never forget your support for the cause.
See the report on BBC Persian (FA) & Het Parool (NL)
For more pictures and news please visit IranPride website: https://pride.joopea.info/
Great thanks to Amsterdam Pride and Rapido Events who made the IranPride possible with their sponsorship.