It's nothing new that JoopeA has been active in Lesbian, Gay, Bisexual, Transsexual, Intersex & Queer (LGBTIQ) Rights since beginning.
But sometimes, it's good it to go through our history and introduce the activities that has been done in our long run.
JoopeA has been established in 2009 in Iran. Unfortunately, restrictions of Iranian Government against LGBTIQ and generally all social activists, made us to work underground for a better society in Iran. Yet, it didn't stopped us from connecting to our fellow activist groups. JoopeA was one of the first Iranian organizations which became part of ILGA from inside Iran. Below is the certificate of membership from ILGA: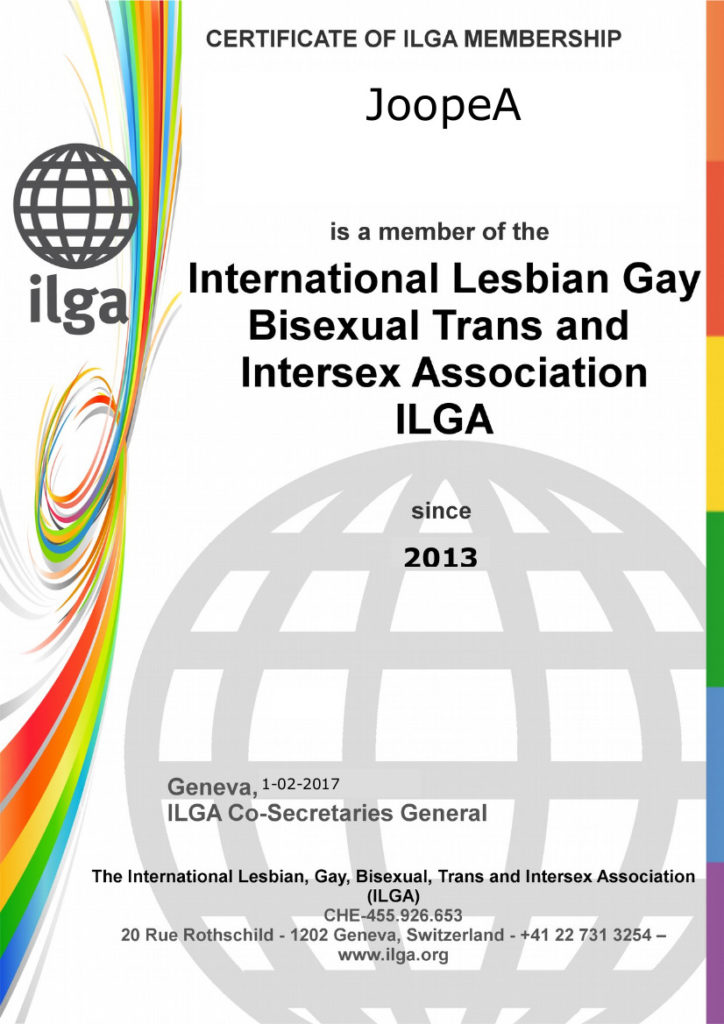 JoopeA has been registered officially in October 2014 in the Netherlands.
For more information, please visit About Us page or contact us.