We are proud to present that Zamaneh Media and JoopeA are selected to run Iran boat for the first time during Amsterdam Canal Parade 2017.
Amsterdam has unique sort of LGBTI Pride Parade because groups and organizations are on boats passing by through canals of the city.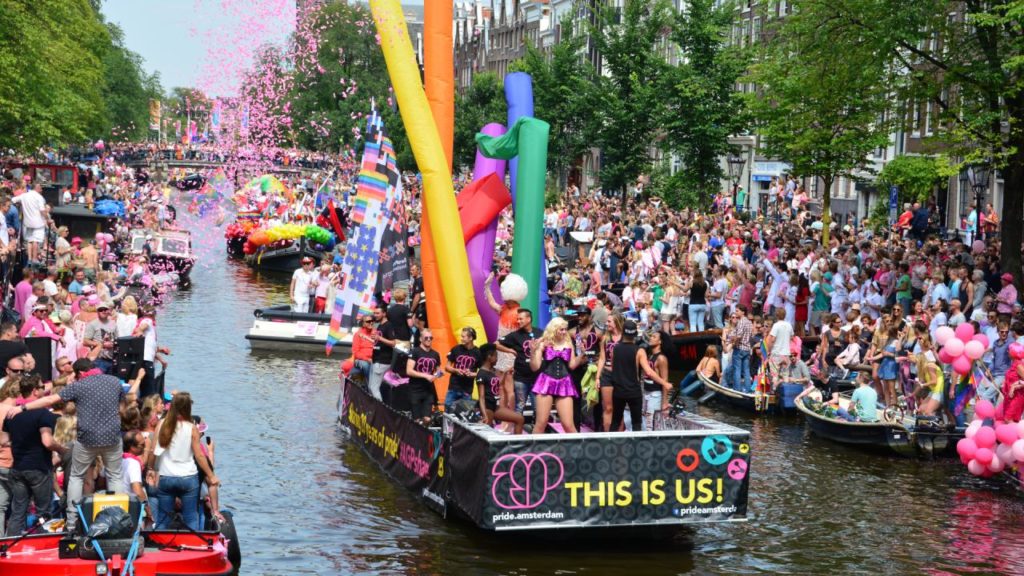 This is the second national event in the Netherlands after the King's day.
Although group of Iranians has been marched among other nationalities before, but this is the first time that Iranians are going to march in Amsterdam LGBTI Pride Parade independently.
This year's theme of parade is "This is my pride". The boats parade will take place on Saturday, August 5th 2017.
We are Iranian, we are part of LGBTI and alliances community, we are for equal rights, and this is our pride!