Last Friday, March 3rd, 2017 was indeed a huge shock to JoopeA's members in the Netherlands.
There was a meeting hold in JoopeA's office on LGBTIQ issues with six JoopeA's members and two guests last Friday around 9:00pm that the unit has been attacked by an unconscious man. While the man was busy destroying tables, furnitures and computers in other rooms, we've contacted police. Police forces has arrived when the man was trying to force himself into our room by pouring red liquid on people.
Police forces captured the man into their custody. Hopefully, no one has been  injured physically during the accident.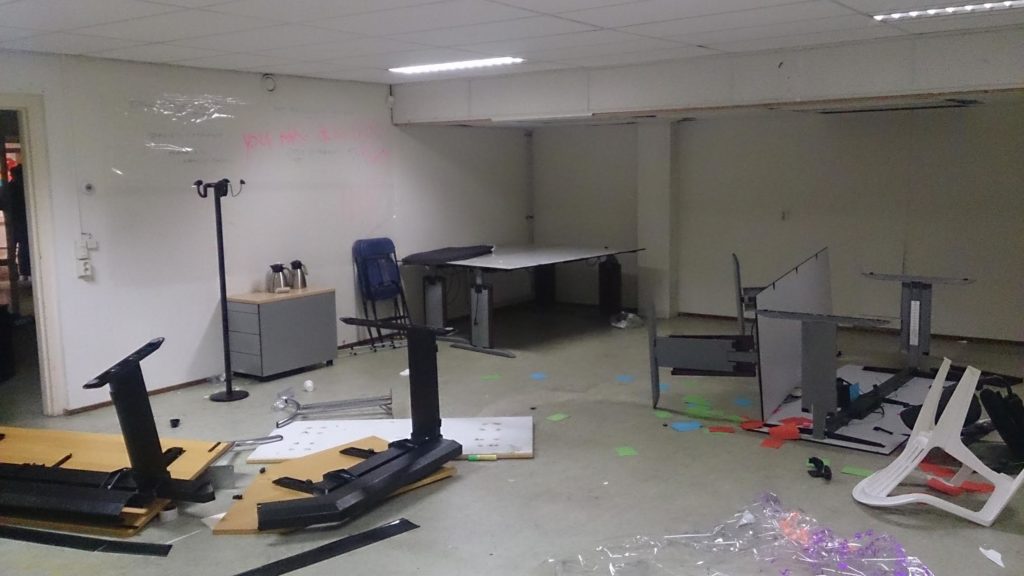 Regarding to police, there is no information about the identity of the man and his motivation for the attack. Police is still investigating about it.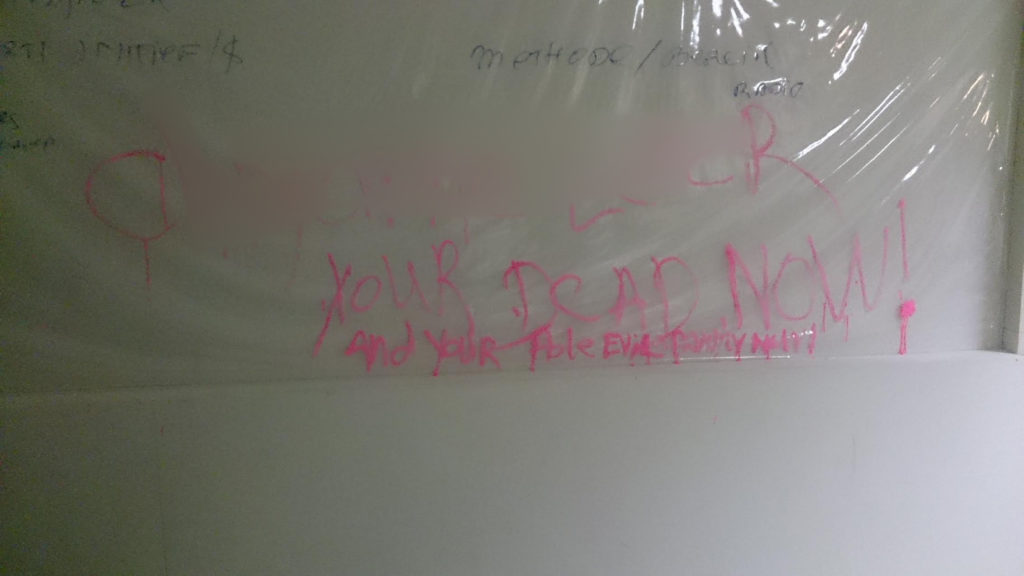 JoopeA group has been moved to this new donated office which is located in shared community unit in Amsterdam since December 2016. While this office is great help toward our work, it lacks basic security equipments. JoopeA has contacted several larger organizations to attract their support for securing this office for LGBTIQ Rights works way before this accident. But unfortunately, it wasn't successful so far.