Iran Boat has pulled over by the Dutch skipper with no logical explanation during Amsterdam Canal Pride 20171. The boat has no technical issues nor it was over crowded2. The skipper has been gone missing since. Strange ha?
Not that it wasn't painful nor that any of those who were on the boat can forget the pain. But the future belongs to the people and their rights. We have passed a tragedy to spread our message last year and we continue our work for better future for all. We are hopeful & consistence to "Make our dream come true". We are proud to parter with Pride Business Club to show that we are not ashamed to be part of Queer community whom were born in a Persian-speaking country or family.
We are attending Amsterdam Pride Parade 2018 proudly because "Our presence is our resistance".
Looking forward to sail on #IraanseBoot3 in Amsterdam Pride Parade 2018 among other 79 awesome Pride boats on August 4th, 2018.
Please click here to join the movement by your donations in case you believe existence of such groups in Pride Parades is necessary.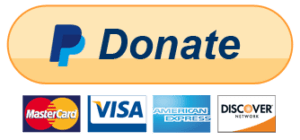 ---
1 – https://www.youtube.com/watch?v=RwH0DAu2L1s
2 – https://www.facebook.com/Raham.JoopeA/posts/500455683621302
3 – Dutch word for "Iran Boat"